Rebekah Burchfield is event co-coordinator for OCon Expo, an indie comics and pop culture convention held annually in the Omaha Metro. She also writes and composes music for the podcast medium at https://thewizardsnightshirt.com: her work includes the scripted audio comedy series, Curdle Holler.
Rebekah, thank you for agreeing to this interview. Could you offer a brief history of your event and what led to its creation? How is your event experience unique to others like it?
Our event's first year was 2015. OCon exists because Matt Fujan, my co-coordinator, had been working with a local anime convention and found that he really enjoyed the convention environment. He wanted to start a convention in the Omaha Metro that had a broader base in comics and pop culture. He tapped me to help with web design and copywriting. Soon, though, I found myself really taken with the work of launching such an event and took on more and more duties.
I believe our event is unique because we make the elevation of pop culture a key part of our mission. The stories we tell and the texts that resonate with us — whether they're comic books, sci-fi novels, wrestling storylines, whatever! — are an essential part of humanity and deserve to be celebrated.
With the popularity of events growing worldwide, event organizers are challenged on many levels, including competitive marketing strategies, maintaining the safety of guests and attendees, offering a multi-faced agenda to meet multiple interests, and so forth. What have been some of your hurdles and how did you overcome them?
One of the biggest challenges we have faced is learning to stick to our guns with our brand identity. As your event grows, you face more and more opportunities to expand your business. But with each expansion, you have to ask yourself if you're still being authentic to the spirit of your event. Some decisions are easy to make: for example, we have rejected large-scale, high-fee ticket brokers in favor of serving as our own brokers. We have rejected potential revenue streams such as expensive "VIP Experience" packages for our attendees because we feel that such pricing by other events is so inflated that it verges on predatory. We have rejected pursuing high-cost Media Guests for similar reasons.
When people ask why we haven't pursued the city's largest venue, for example, it can really make me question our business decisions. Are we growing enough? Am I limiting my event's potential? But when I can answer, honestly, that such a move would require our attendees to buy through a particular ticket broker, adding significantly to the ticket price, and to park in a certain area, adding another $20 of cost to the attendee experience, then I feel correct in my convictions. We want our event to be a place where you can have the "big convention" experience in a friendly, laid-back, low-cost environment. By focusing on our event mission and attendee experience, I feel like I know which areas are appropriate for growth and expansion, and which areas can be pruned.
Book festivals, conventions, etc. can often be intimidating for unseasoned authors. What advice would you offer to help them have a positive experience at your event? Do you offer panels or other special activities for them to interact directly with their readers?
My number one piece of advice for authors who have a booth with their books for sale at an event is to have a simple, tangible way for attendees to interact with you. Obviously, you want to sell books, but you certainly don't have to be aggressive or act unnaturally. Can you think of a small promotional item that you might be able to pass out to attendees? What about a short, interactive game that will invite people to look at your wares without pressure? You can theme it to match your books or characters. If, for example, you have a fortune teller character, maybe you could invite attendees to pick a fortune out of a hat. A lot of people find it easier and more pleasant to start conversations via a fun item or activity than it is to feel like they have to give a sales pitch to every person who comes to the booth.
OCon has open panel submissions, too, and we always encourage our show participants to present panels. This way, the audience comes to you. No matter what time of the day you present a panel at a convention, there are always people interested in attending panel programming. A thoughtful 45-minute talk on a topic about your craft (for example, "World Building Exercises for Fantasy Writers" or "Writing Morally Complex Characters") will definitely draw attendees to you.
As an event organizer, what qualities do you look for in your vendors/artists when vetting them to sell their wares? Are there any situations where you might reject an application?
We have two main principles for populating our show: representation and balance. We want the show to have balanced offerings– not too many of one type of vendor or artist. Unfortunately, we do have to reject some applications simply because there is already plenty of that type of art represented on the floor. For example, if we already have several creator-owned comics lines working in the realm of sci-fi or horror, then we might limit the overall number of show participants who focus in that area. We do this so that the audience interest isn't diluted across too many vendors. That's a bad situation for everyone! We also try to ensure that a healthy breadth of interests or styles is represented on our floor. Someone who creates art in a medium or style that is not currently represented in other participants' wares will always catch our attention, and we try to accommodate them.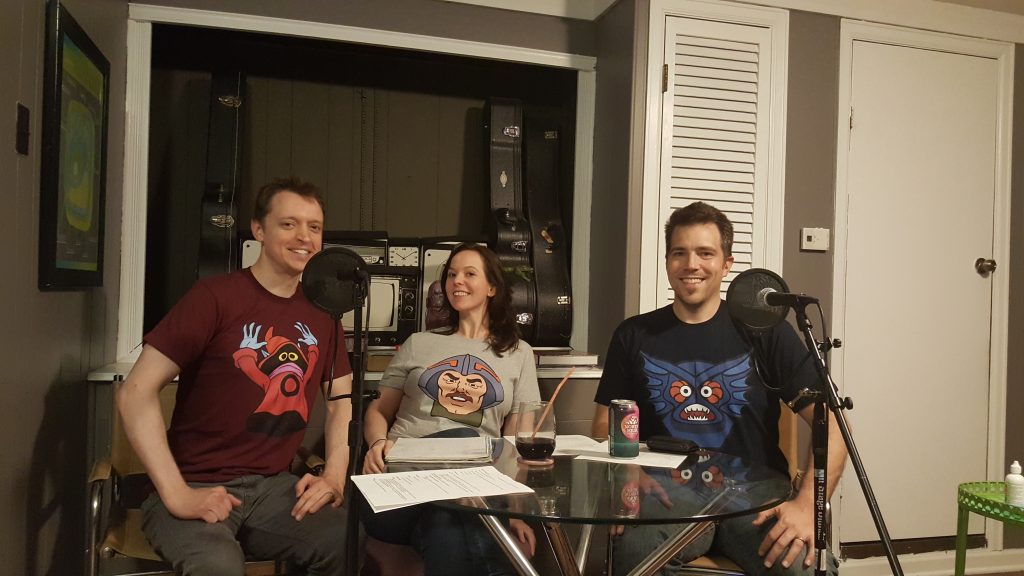 When is your next scheduled event and where can interested parties find more information? Anything more you would like to add?
OCon Expo will take place on June 28th, 29th, and 30th at the Mid-America Center in Council Bluffs, IA. You can find out more on our website: https://oconexpo.com. We put a lot of thought into our offerings, and we hope that that comes across in our guest roster!
It has been a pleasure, Rebekah!
Thank you so much! I really appreciate the opportunity to talk about the art of event planning. For many of us, it's a passion project, and it's nice to feel that our work is noticed. I imagine that's how our show participants feel, as well!